Miracle of Life Pavilion
Witness the live births of calves, lambs, piglets and see the chicks, ducks, and quail eggs hatch before your eyes. Fairgoers have delighted at witnessing the miracle of live animal birth in the Miracle of Life Exhibit. Visitors to the exhibit might see the awkward first steps of a newborn lamb or hear the peep, peep, peep of hatching chicks. The Miracle of Life Exhibit remains one of the most popular attractions at the Upper Peninsula State Fair.  This incredible display of new life helps connect thousands of fairgoers with their agricultural roots.
The Miracle of Life Exhibit remains the most effective educational program at the U.P. State Fair. Fairgoers rated this exhibit "most popular" in the most recent fair visitors survey. Large crowds consistently pass through to observe the live births as well as listen to presentations by veterinary staff and students.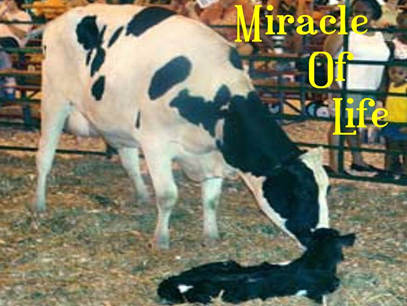 Thank You To Our Sponsors