Back To Search
The High Flying Pages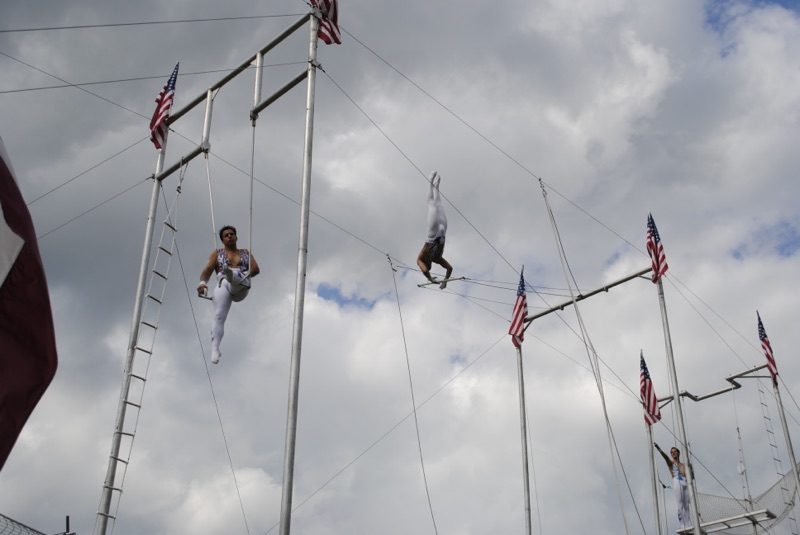 August 12, 2019 - August 18, 2019
(Expired)
Contact & More Info

"A New Generation is Born!"
Anthony Pages, son of William and Jill Pages will continue the family's tradition of "The High Flying Pages," with his wife Vanya Pages, and our newest generation, their daughter Penelope Pages.
The High Flying Pages has toured all of the United States, and Europe! European medalist in Monte Carlo festival, Grenoble festival, Anthony and his wife were raised entertaining audiences worldwide! Along with their great talent, they give their show a special family touch! The High Flying Pages has entertained the world for over 25 years, breaking world records!
After returning from Europe this winter, Anthony and his wife have put great thought into the 2018 production.
2018 production includes the high-packed power Flying Trapeze!
Anthony will continue The Russian Swing, catapulting humans 30 feet off a giant swing, twisting and twirling through the air.
Finally, he has decided to have motorcycles in his production, including The Globe of Death! Motorcycles full throttle in a round sphere, configuring a choreographed routine, and flying by each other, just inches apart!
I don't think any show will beat this High packed energy, thrill, and laughter, all wrapped up in a 25-35 minute show!