Back To Search
Ladies Day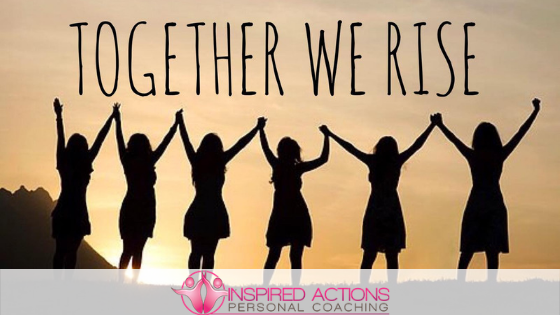 LADIES DAY UNDER THE TENT PRESENTS "TOGETHER WE RISE BY INSPIRED ACTIONS PERSONAL COACHING"
Escanaba, MI-Ladies Day at the UP State Fair is proud to welcome "Together We Rise by Inspired Actions Personal Coaching" under the big tent.
"Together We Rise" is an annual regional conference that was created to inspire and empower women.  Speakers and vendors share their knowledge, service and talents to create a space where attendees can visualize their strengths, passion, and goals.
"Our speakers and vendors are excited to share our positive message of strength and friendship to this group of women.  If one woman goes home knowing that her dreams are valid, our group will have done what we have set out to do," said Rebecca Ingebrigtsen, owner Inspired Actions Personal Coaching.
"The speakers come from different walks of life, but all have one message:  That everyone wins when we share our dreams and go after them unapologetically, and we support and encourage each other along the way," added Ingebrigtsen.
Ladies Day will continue including beautiful traditions such as the quilt contest featuring sampler blocks, and the cooking contest, with chicken as the main ingredient.   "These are crowd's favorites that will continue to be part of our day, we hope everyone enjoys the day we worked so hard to prepare," said Linda Peterson, one of the organizers.  The day will also include door prizes, raffle items, snacks, and the beloved "goodie bag".
"This is already an exciting event.  Working with some great women with such a positive message is very rewarding," said Suani Nieto, organizer.
Ladies day is Friday, August 16th, 2019.  Doors open at 9:00 AM with speakers starting at 10:00 AM.   To be part of the day by donating, please contact the Chamber of Commerce 906 786 2192 or email info@deltami.org